Console
---
Fluidd's console has a bunch of hidden features;
Hit the ↑ up and ↓ down arrow keys to scroll through your console history. This history is saved across sessions!

The console has autocomplete, built in! Start typing, and hit the TAB key to retrieve a list of available commands.

Known commands in the console are clickable! Try clicking a command, and you'll see it appear in the console entry text area.

Want to know a full list of klipper commands? Type help and hit return!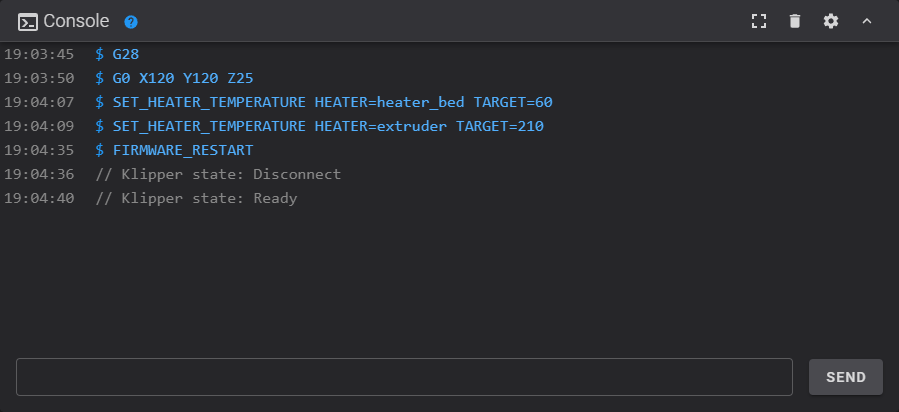 ---