Slicer Uploads
---
NOTE: Moonraker needs to be configured to support slicer uploads. Simply add the [octoprint_compat] option to your moonraker config. See moonraker configuration docs for an example.
You can upload your sliced gcode from within PrusaSlicer or SuperSlicer.
With PrusaSlicer / SuperSlicer open, click the "cog" icon right of the Printer profiles combo box and select Add physical printer
Type a descriptive printer name
choose proper printer preset
Ensure the type is set to OctoPrint
The hostname, IP or URL is your printer URL. Typically this would be fluidd.local or similar (you may also need to add moonraker port, ie 7125 in some cases.)
Enter some random characters in the API field.
Click test!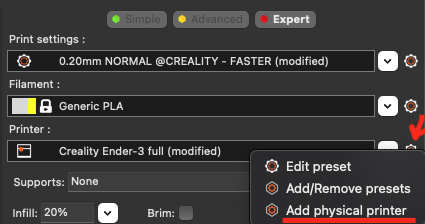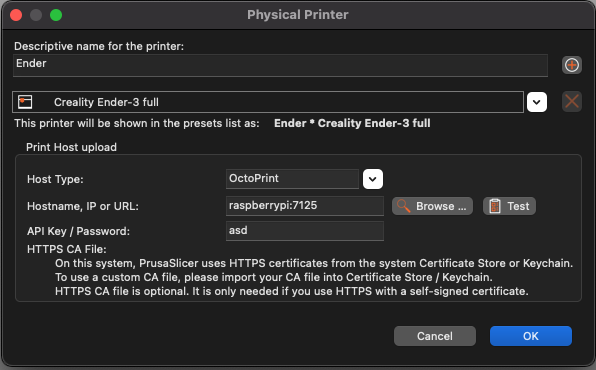 ---